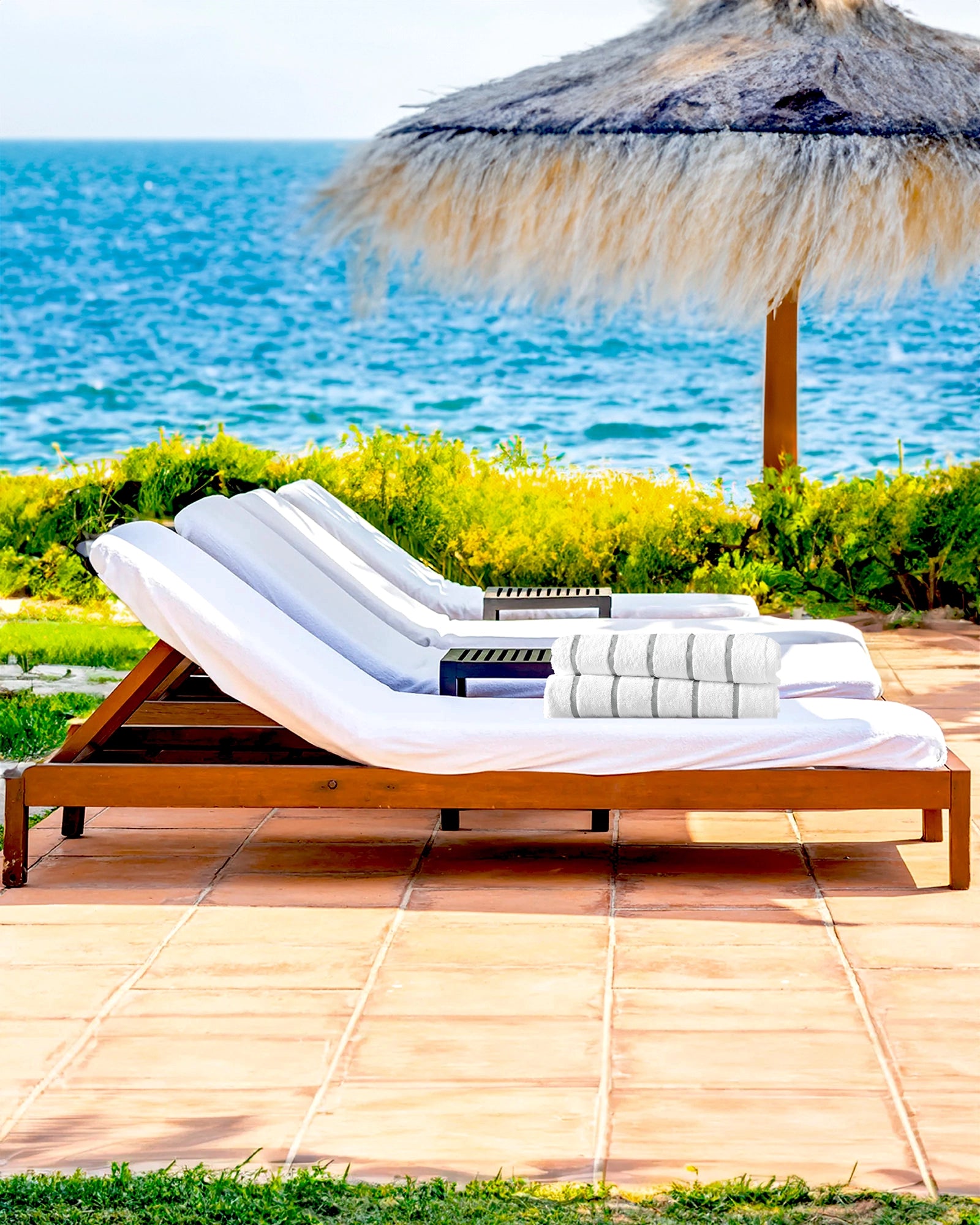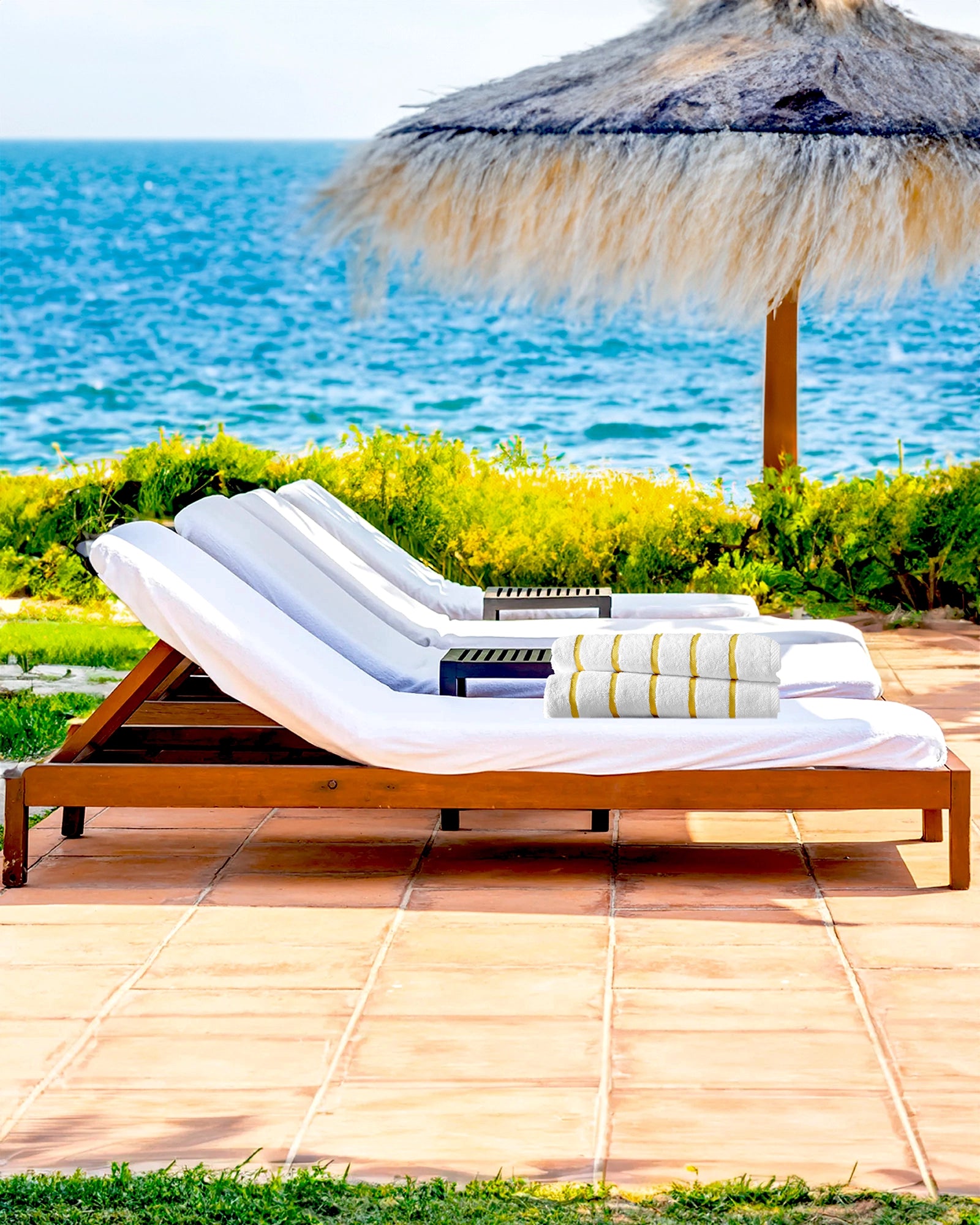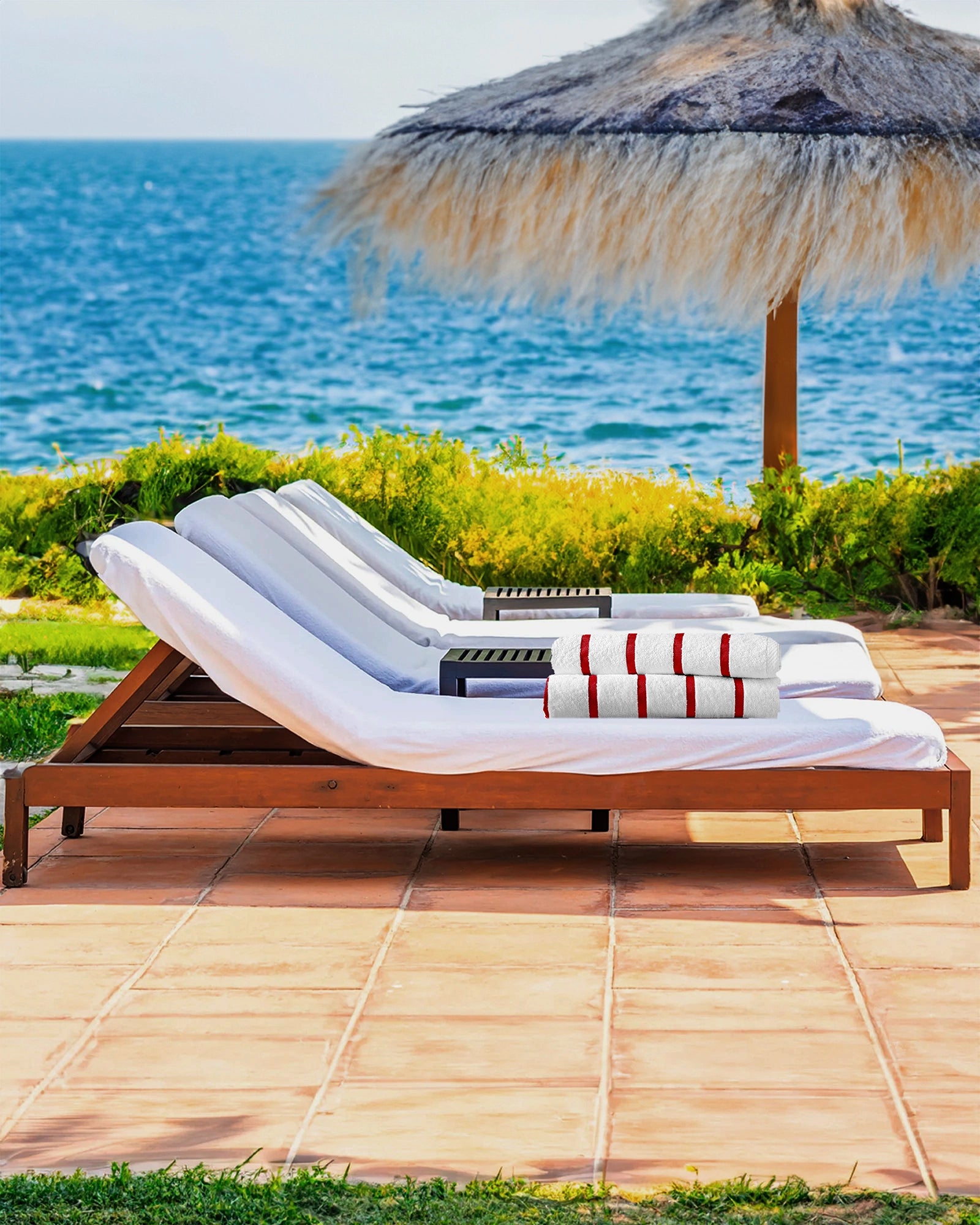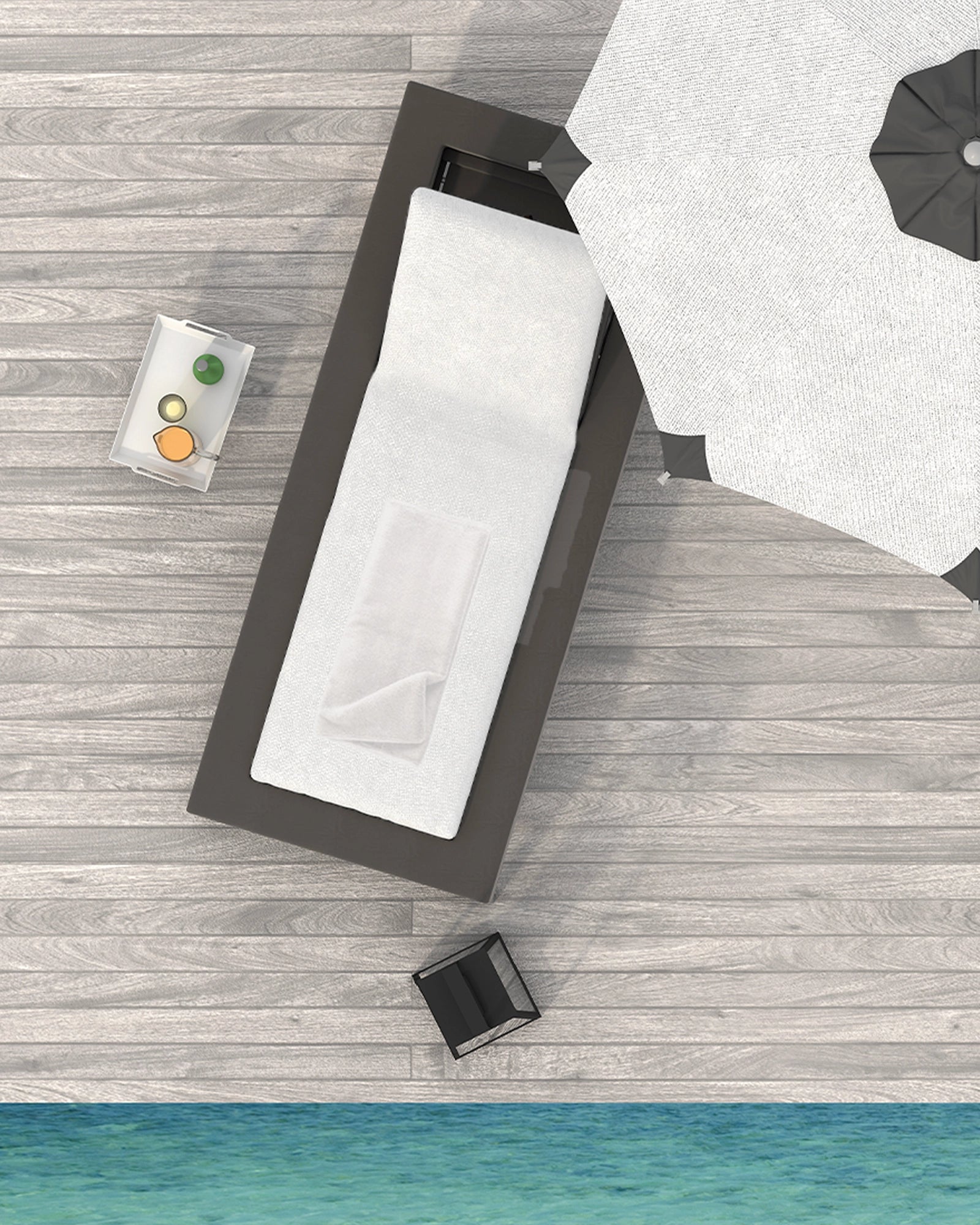 Chaise Lounge Chair Cover & Pool and Beach Towel Set
Sale price
$98.00
Regular price
$130.00
Free Delivery on U.S. Over $199
Easy Return & Refund Guarantee
Made in Türkiye
What makes this product so special?

This product offers a unique and complete set for pool or beach outing. It includes a lounge chair cover made of 100% cotton terry fabric in classic white and two pool and beach towels in varying colors -- blue striped, grey striped, red striped, yellow striped, or all white. The towels are also made of 100% cotton.


Size: 33"x 87'' 15"
Material: 100% Cotton Terry Fabric
Color: White  


Size:
- White: 35"x 68", XL Towel
- Blue: 32" x 64"
- Yellow: 32"x 60"
- Grey: 32"x 64"
- Red: 27" x 54"
Material: 100% Cotton 
Color Options: Blue Striped Grey Striped, Red Striped, Yellow Striped, or All White
Machine wash at a temperature above 60° with similar colors.
Gentle Environment
Do not bleach.
Dry the media and remove it immediately.
Dry completely, then fold and preferably iron.