Laundry Bin Cover
Custom Water-resistant Laundry Bin Cover! It protects your laundry and keeps it clean. Thanks to its durable materials, it does not harm the environment and provides hygiene.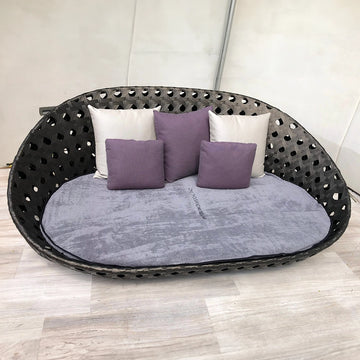 Terry Day Bed
Custom Terry Day Bed, the Sofa Cover Made of Cotton Fabric, adds an elegant touch to your sofas with its luxurious 100% cotton fabric. It adds warmth to your spaces with its relaxing and stylish design.  
Cushion
Custom Water-resistant Chair Cover. The cushion provides a comfortable experience while protecting your sun loungers against liquids. It is long-lasting and easy to clean with its waterproof feature.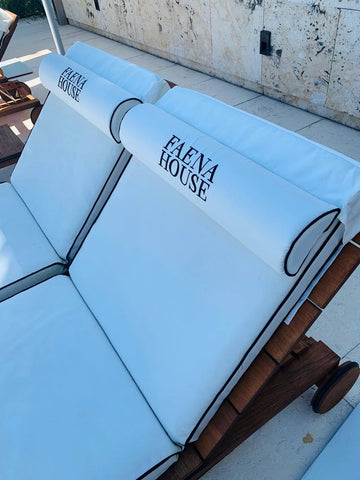 Headrest
Liquid Proof Neck Pillow. The headrest offers head and neck support with its liquid-proof structure. It is an ideal option for those looking for comfort and hygiene.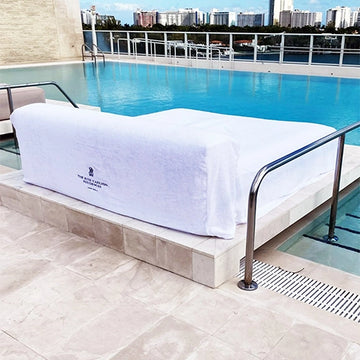 Terry Day Bed
Custom Made Sunbed Cover Made of Cotton Fabric. Terry Day Bed gives a luxurious look to your sun loungers with its cotton fabric. Being comfortable and durable, it allows you to enjoy your holiday.  

Duvet Cover Sets
Custom Duvet Cover Set Made of Cotton Sateen Fabric. Special Duvet Cover Sets are custom-made from cotton sateen fabric. Ideal for a quality sleep experience.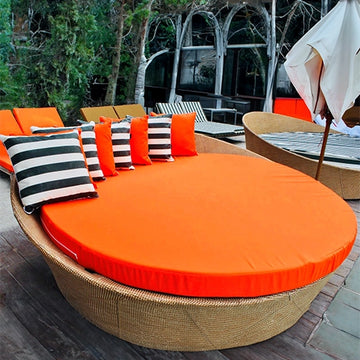 Water-Resistant Day Bed
Sofa Cover Made of Water-resistant Fabric. Day Bed protects your sofas and keeps them clean with its liquid-proof fabric. It adds aesthetics to your space with its elegant design.   

Embroidered Customized Products
Custom Hotel Chair Cover and Pool and Beach Towel. Made from 100% Cotton Fabric. We dress your outdoor furniture with a special design with your business logo. Quality and comfort together. We have everything you need to improve yours.