Experience Pure Comfort with 100% Organic Cotton
Softness You'll Love
Welcome to our world of luxury linens.
Indulge in the softness and comfort of our premium bedding, towels, and more.
☀️ Sunny Days, Colorful Towels!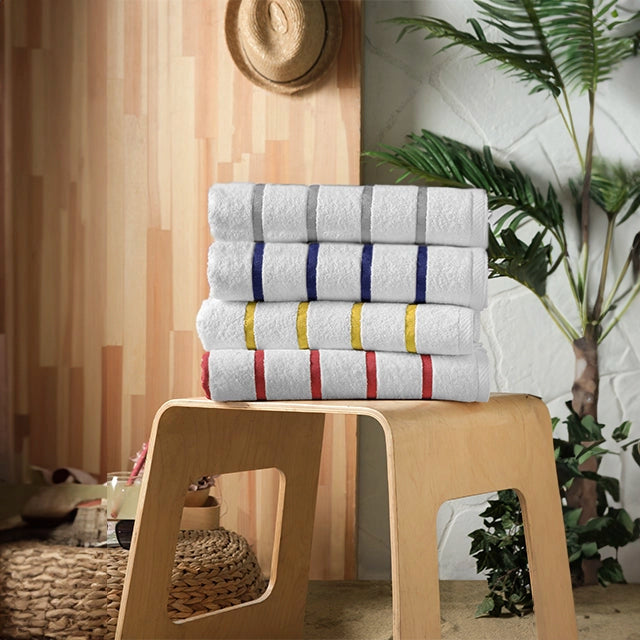 BUNDLE & SAVE
1
$210.00 $183.00
Save $27.00
2
$155.00 $136.00
Save $19.00
3
$55.00 $35.00
Save $20.00
Love this chaise cover. Very heavy duty and plush. I haven't used it yet but it is definitely good quality. It's a little pricey but I expect it to last for a lot of summers.
Amazing quality ! Love the color. Very useful for bath or beach use. Affordable price 👏🏼 love it
These beach towels are terrific. Great size. It nice feel....very white. Makes me feel like I"m on a cruise ship and someone handed me the VIP towel! ;) Absorbent and soft / not too thick or thin. Beat ya to the pool!
I loved this towel the first time I used it in a resort, that's why I ordered them and they really are very good
Vacation. Dont need the chair clips to keep towel from slipping.
Quality products and speedy delivery.
Tie-dying for toddlers.
Nice Towel
I took this towel on a cruise and it was complimented on several times by other people. It absorbed water well and was a great size (not too small).
Comfortable but sheds a lot of lint
This product is very nice. Comfortable and fits well over the lounge chairs. There is a lot of lint in the dryer even after several washings so not sure about long term durability.
Great product
These are very well made chaise covers. The pocket at the top is generous enough to fit a thick chaise. The cotton is thick and soft. I would buy these again.
Natural and Elegant Bathrobes
Relax in complete luxury with the Waffle Batrobe & Slippers. Crafted with 100% cotton, this cozy set ensures maximum softness and breathability for all-day comfort.